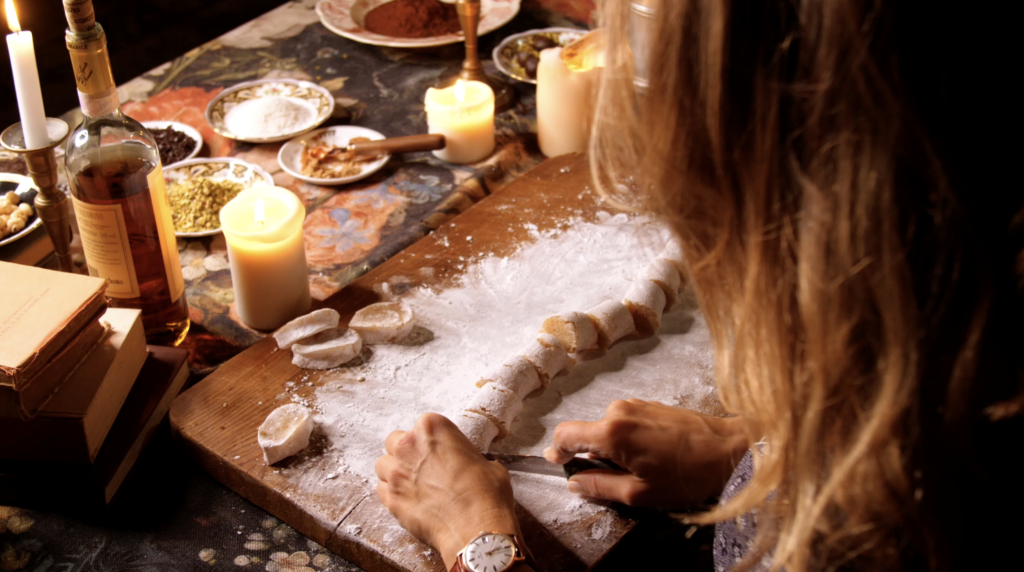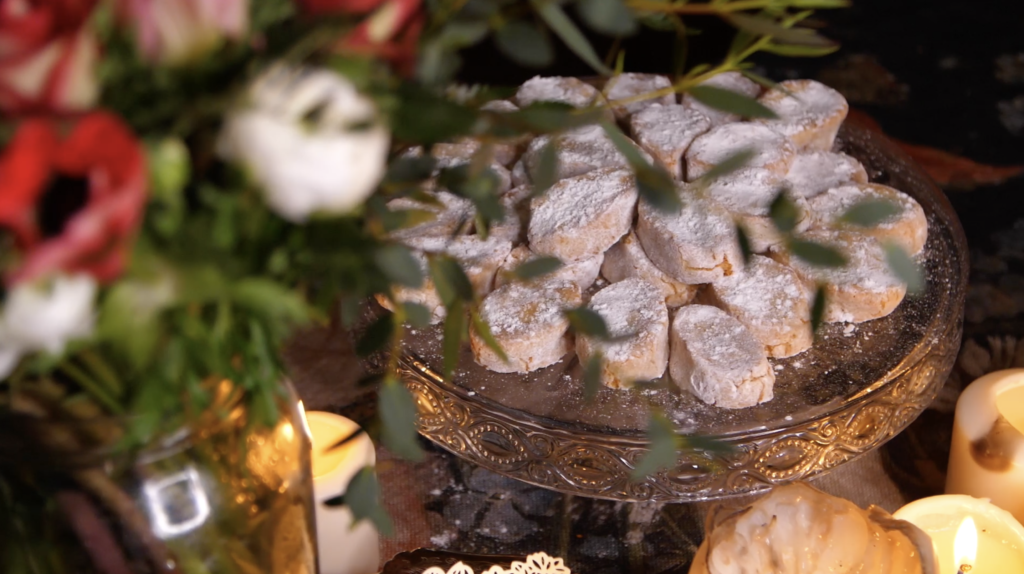 INGREDIENTS
Zest of one large orange
1 teaspoon vanilla bean paste or extract or essence (whichever you can afford)
2 teaspoons of lemon juice
Egg whites from 2 medium sized eggs
1 tablespoon orange blossom water *optional
1 teaspoon ground cinnamon
300 grams caster sugar (1.5 cups)
300 grams almond flour / almond meal
Approximately half to 1 cup of icing sugar for dusting at the end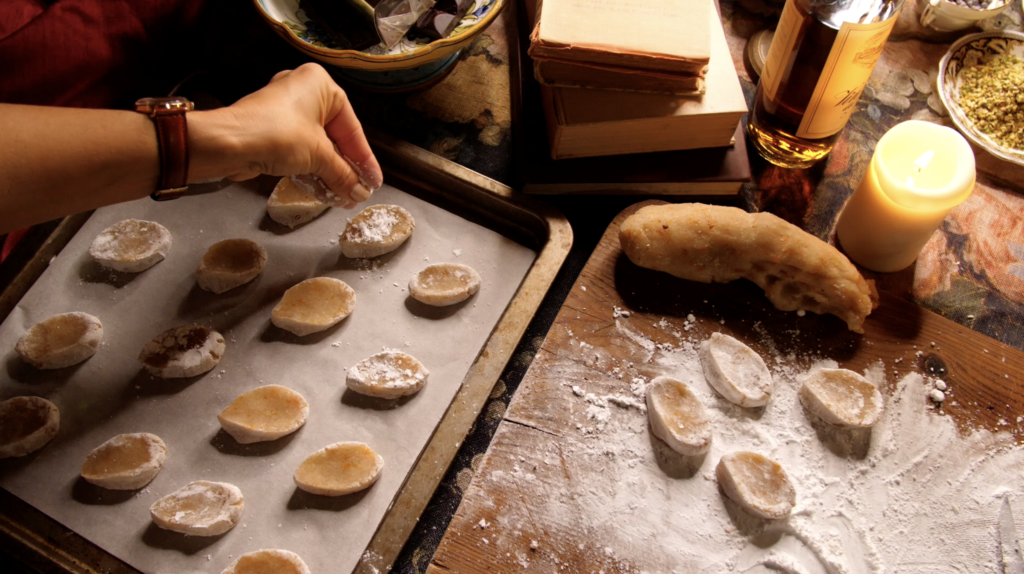 METHOD
Finely chop orange zest and squeeze lemon juice.
To a mixing bowl add zest, lemon juice, vanilla, egg whites, orange blossom water, cinnamon and whisk well.
Add dry ingredients of sugar and almond flour and mix until your batter forms a solid dough.
Cover with plastic and refrigerate for AT LEAST 12 hours but preferably 24 hours and up to three days (which is the traditional way). This really does change the result of marzipan, which is what our egg white sugar almond mixture is.
Once rested, roll your dough onto a surface 'floured' with icing sugar until it forms an even log. I find it easiest to divide the dough into two logs.
Cut little discs as shown in the video and then shape them into the form of leaves with your hands. I read that this recipe came to Italy from the 'Orient' in the 14th century and that one theory for the shape is because of the oriental slippers with the pointy ends. Once you have them arranged on a baking tray, you can add a little extra icing sugar to the tops.
This is a different cooking process than usual. You want a preheated oven, static not ventilated with a fan. Start for the first 10 minutes with a temperature of 110 degrees Celsius (230 F) and then raise it 170 degrees (338 F) for the next 8 minutes. A total cooking time of about 18-25 minutes. It's hard to know when they're done because they don't really go golden on top with all the icing sugar and the end result of perfect ricciarelli is a cookie that is tender, chewy and soft so you want to take them out while still a little fragile and give them the possibility to firm up once they cool. I find the best way to check if they're ready is to lift one up and see if the bottom is lightly golden. ENJOY! Buon Natale!