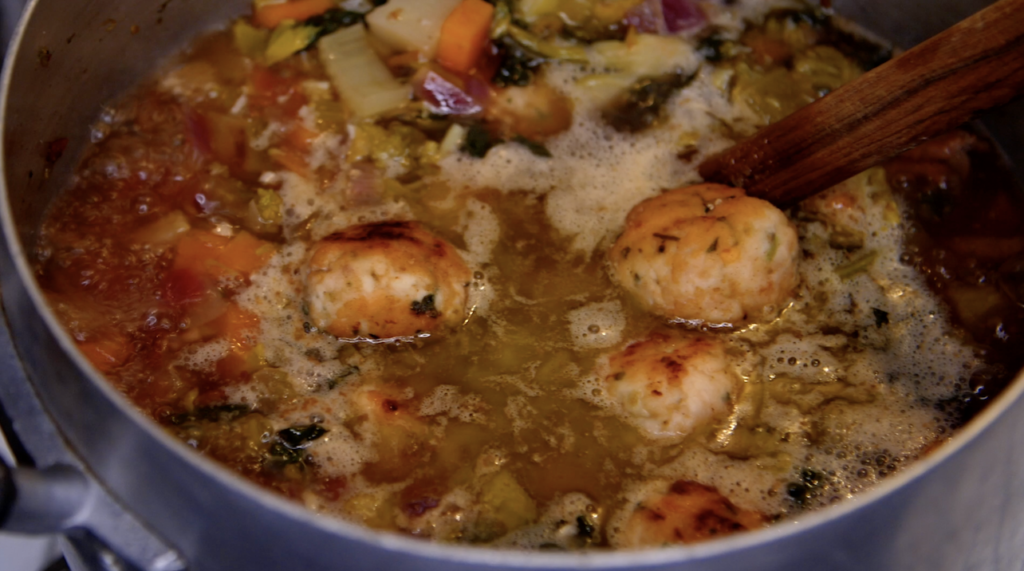 Hello dear friends. The situation with Coronavirus Covid-19 around the world, and particularly in Italy, continues to make so many of us anxious and fearful about the health of our loved ones. I know a lot of you are feeling scared and psychologically in difficulty if you're in lockdown or even just social distancing by choice so I wanted to make something comforting to soothe your mind and nourish your body. As I said in the video, this is not some magic cure but we may as well boost our immunity and if you have to eat something, it may as well have nutrients and health benefits. Also, as I mentioned, the act of cooking is a way for me to deal with anxiety and I hope that maybe it can relieve some of your fear, even if just for a moment. I have approximated the measurements below because it really depends how many people you are cooking for but hopefully you can get the general idea and tailor it to your needs.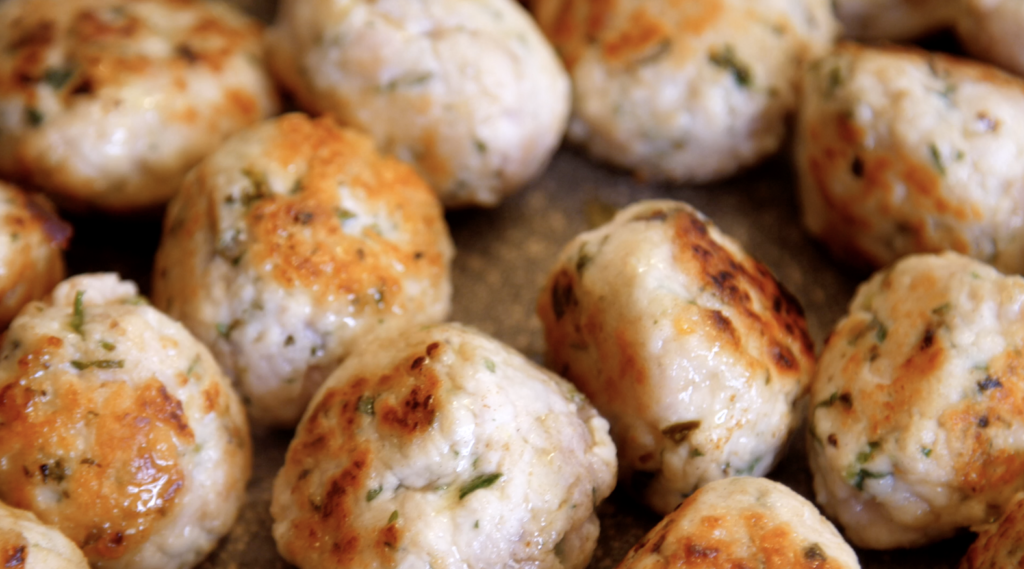 INGREDIENTS:
I used about 1Kg in total of vegetables, which made enough for 4-6 people (or 2 people over 2 days). Basically, choose your pot and then chop enough vegetables to fill it three quarters of the way up.
Carrots
Kale
Onion
Zucchini
Broccoli
Celery
Garlic (I use two cloves per serving)
Pancetta 160g (About 80g per serving if you like a really smoky flavour. As I said in the video, if you can't find pancetta, you may use bacon. It isn't as salty or smoky but it should still do the job.)
Butter
Olive Oil
White Wine (You can choose how much you use. I used just enough to wet all the vegetables, which was about 1 cup.)
Water (Enough to cover your vegetables completely. I usually fill my pot about two fingers higher than the vegetables to allow extra water to evaporate and to still leave a lot of broth. You can always add more later if needed.)
Stock Cubes (one cube per serving)
800 grams of Chicken or Turkey Mince (800 grams made 25 medium sized polpette, 386 grams made 12)
Sea Salt
Rosemary
Oregano
Parsely
Chilli Flakes
Pepper
1 Cup Plain Flour (Basically just make a little mound to roll your polpette in. If you are trying to make this gluten free you can do these balls without the flour, it just becomes a little more laborious to roll them without it all sticking to your hands but I often cook these without the flour.)
Pasta (I tend to use a short or small pasta that is roughly the same size as the vegetables. How much you use really depends on how much pasta you like in your minestrone. I would say 1 cup is a decent amount for a bit of starch in your liquid to thicken it or 2 cups if you really want the soup to be hearty.)
Pecorino or Parmigiano Cheese to Serve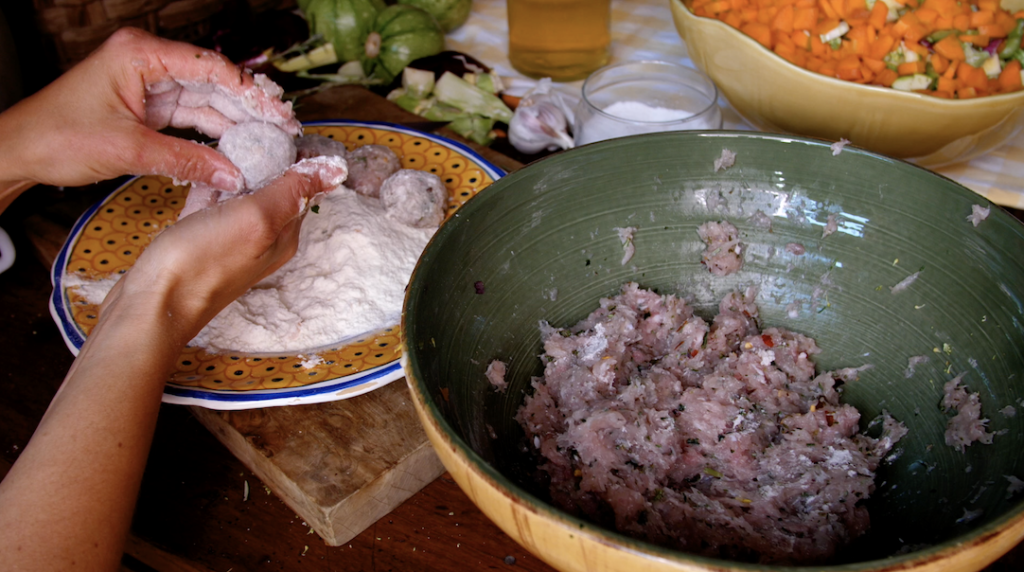 METHOD:
I like to chop all my vegetables first, keeping the garlic aside, as mentioned in the video.
Chop your pancetta, if you didn't buy the packets in cubes.
Put a little olive oil and a little butter in a big pot over a high heat and fry off the pancetta until golden.
Add the vegetables, stirring over a medium heat until the onion appears transparent.
Now add the garlic, which has rested a little.
Pour in your white wine and cook off the alcohol for about a minute, stirring the vegetables.
Fill your pot with water, high enough so that it covers everything and comes about two fingers above the vegetables and leave on a high heat to come to a boil.
Now, let's move onto the polpette. Season the mince in a bowl with herbs (oregano, rosemary, parsley), sea salt, pepper and chilli flakes.
Put the flour on a plate and roll your mince into little balls, being careful to roll until the excess flour falls off so they're not too heavily coated.
In a large fry pan, fry the balls in some butter or oil on a medium heat. You will need to turn them over the first time with tongs or your fingers but after they are golden on all sides you should be able to just shake the pan and roll them as I didn in the video. If they're sticking, add a little more butter or oil but you don't want to deep fry them, just lubricate the pan.
Now let's return to our pot of vegetables. Dissolve your stock cubes in some boiling water and add to the main pot, which should now be bubbling away nicely.
Add your polpette and pasta (if using).
Once the pasta is al dente (just chewy and cooked) you can taste the broth. If it's not salty enough, you can add some extra sea salt. If the flavour isn't rich enough, feel free to add another stock cube.
Serve with a generous grating of cheese, a drizzle of olive oil, a glass of white wine and perhaps some crusty sourdough bread.