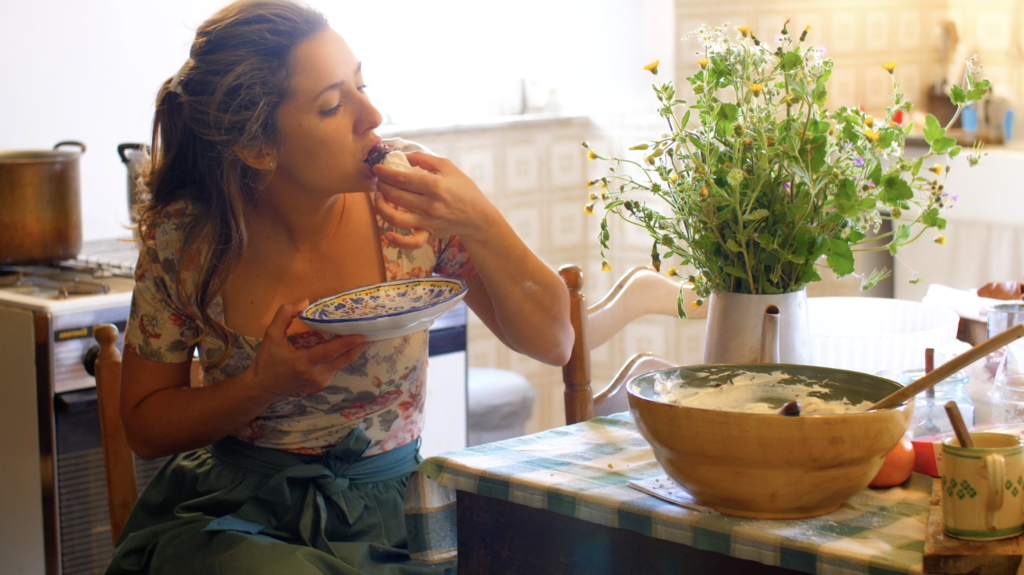 Cannoli make everyone happy, don't they? I wonder why that is. I suppose it's because they are a little more effort to make and must be eaten fresh and so they become a special treat that we associate with celebrations or being on holiday in a little Sicilian seaside village. I am not really one for frying normally but I make an exception here because the traditional cannolo must be crisp, light, golden and 'croccante'! You may have bought your cannoli shells in the past but there is something so satisfying about making the shells from scratch and the flavour and texture is truly superior.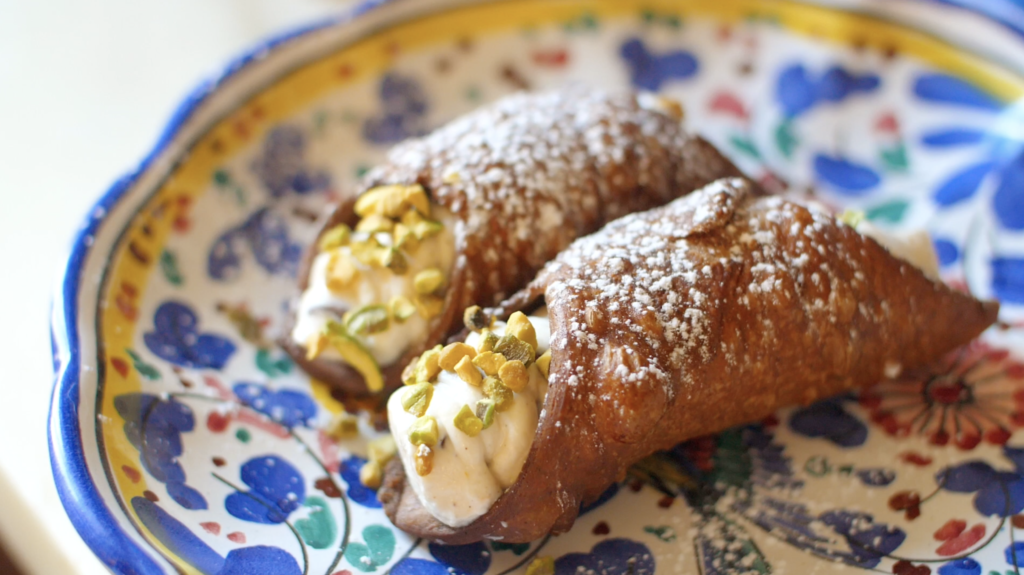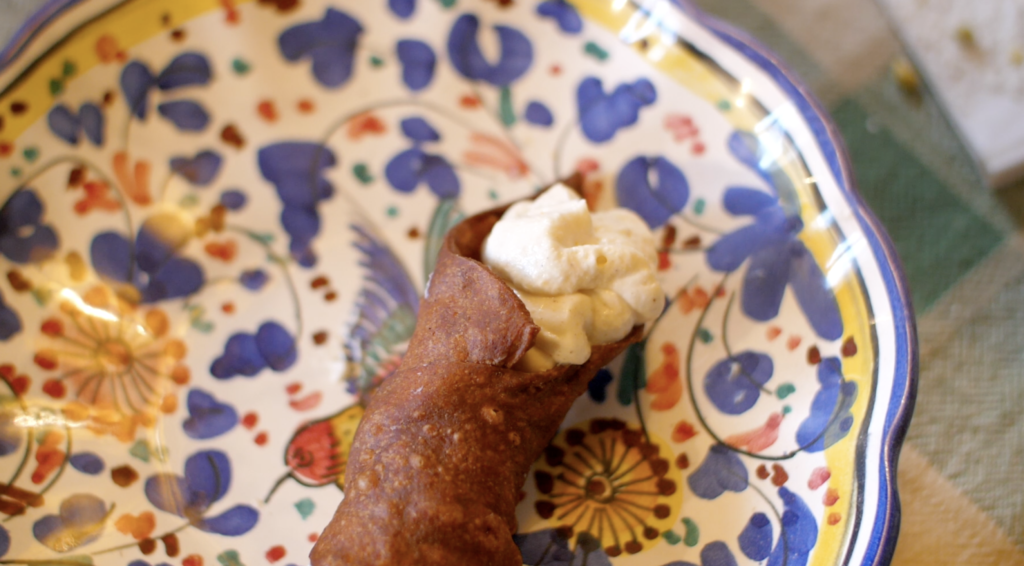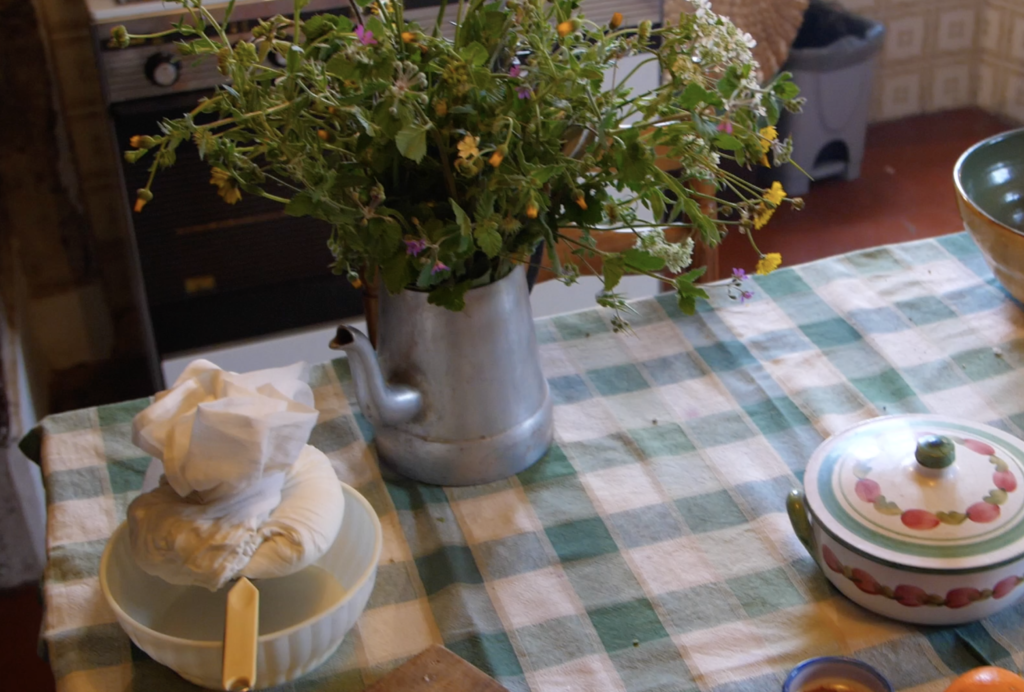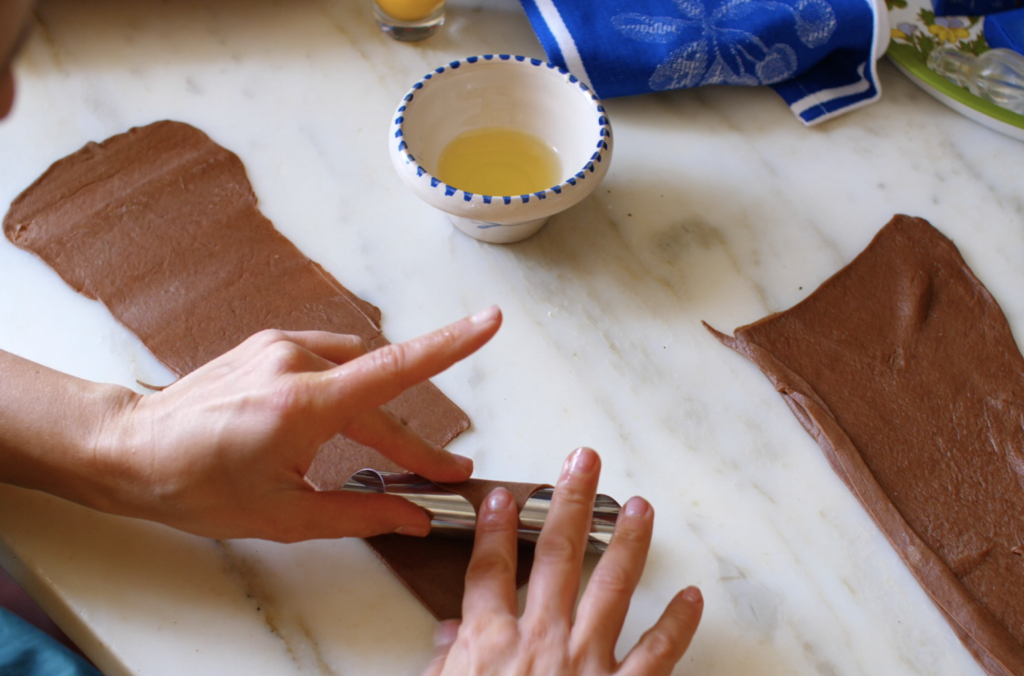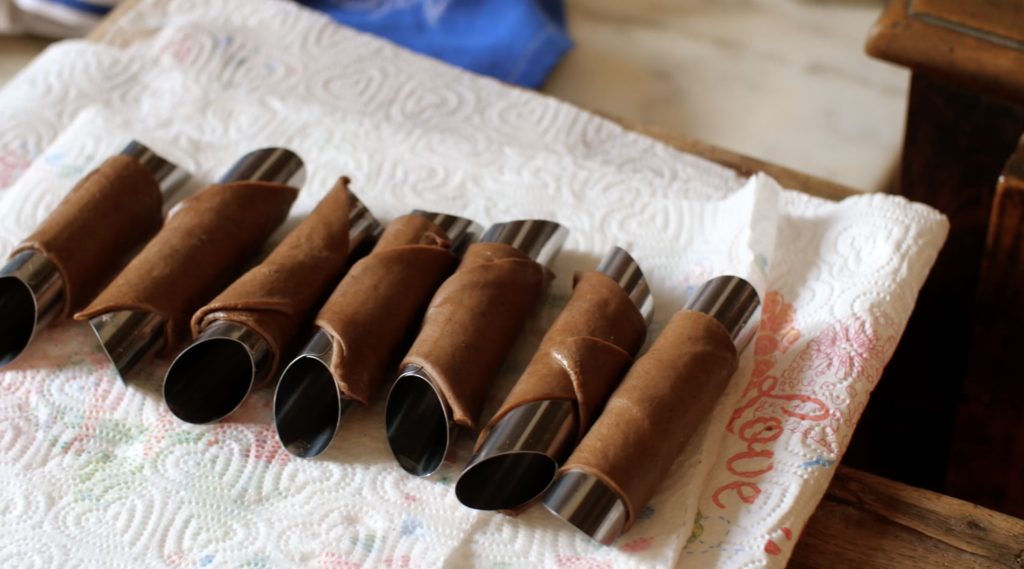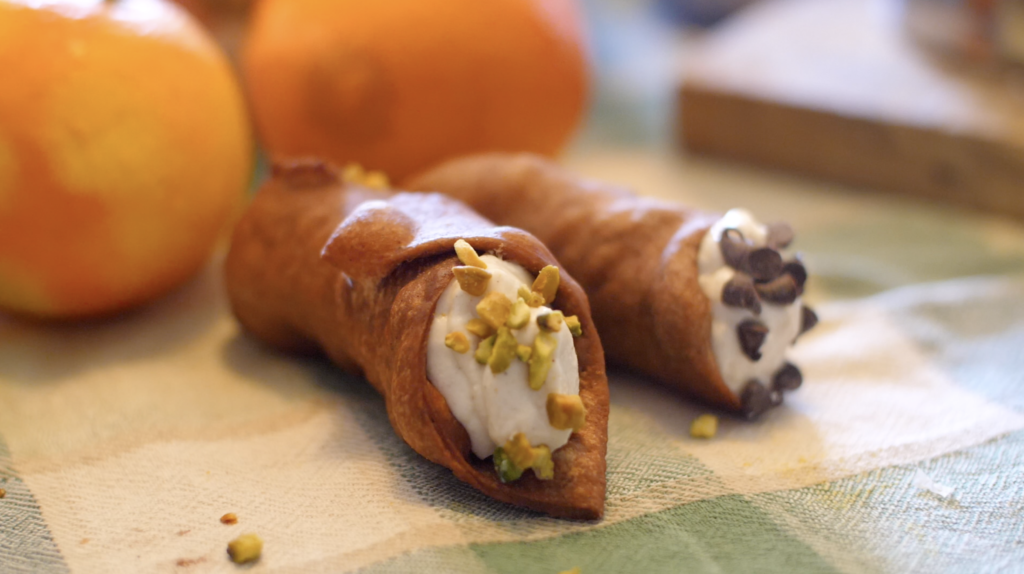 METHOD:
First step is to go online and order the stainless steel cannoli moulds and maybe also a cooking thermometer to get the right temperature for your frying oil.
Drain the ricotta of liquid so the filling doesn't make our cannoli shells soggy. I did this overnight by placing the ricotta in a cotton pillow case on top of a sieve. You could also just give it a really good squeeze if you haven't got time to wait.
Sift flour, cinnamon, salt and cacao into a bowl.
Mix in the sugar.
Work chopped butter into the flour mixture with your fingertips. If you have access to lard, this is the traditional ingredient of cannoli but it's not always easy to find and mine were delicious and still had that bubble exterior with just butter.
In a cup put the whole egg (beaten), the white wine vinegar and the Marsala. The vinegar and Marsala are what give the cannoli those little signature bubbles on the outside.
I like to add the liquid ingredients slowly just to monitor how moist the dough is becoming. You might find that your flour is more absorbent or that you can hold back a little of the liquid because you've already got a pretty moist ball of dough after adding just 3/4 of the liquid. If, however, you're worried that your mixture is too dry – WAIT AND FEAR NOT. If you look at the scene where I was bringing the dough together with my hand, you will see it looked very dry to begin with and then gradually came together to form a moist ball. It just takes a little time.
Knead the dough rigorously for 10 minutes then cover and leave to rest for one hour.
While waiting, I like to make the filling so the flavours have time to really infuse into the ricotta. Take the strained ricotta and add icing sugar, orange zest, vanilla and cinnamon. Mix well.
I find it easier to combine all those ingredients above first with a good firm mix and then gently fold in the chocolate chips afterwards. Feel free to adjust the quantities of these ingredients to your taste. You can't go wrong here because so long as your ricotta is strained, the rest is down to your personal preference.
Okay now we're ready to roll. If you have a pasta machine you could take your dough and make thin smooth strips with this. However, a rolling pin or wine bottle will also be fine if you're not afraid of a bit of a workout! 😉 I find it easiest to give the dough a good roll and then cut it in half. We want to avoid it drying out and it's easier to work with a smaller quantity so put the second half aside, airtight under a tea towel or bowl. Roll out long strips as wide as your cannoli moulds and then cut little squares. Turn the square on the diagonal when wrapping around your cannolo mould and then before pressing down the top corner, dab a little beaten egg white. Some of the ones I did didn't have egg white and they still worked so this is optional. Now, this is very important: seal your corners well by pressing down hard on the corner because otherwise your cannoli will get into the oil and simply unfurl from the mould in seconds and you'll have fried squares instead of tubes. If this happens, honestly, you could still spoon ricotta on top and pretend to your friends and family it was a choice. ? But if you want tubes, really press down hard to seal the two layers of dough so your tube is secure.
Find a deep pot and heat your oil to 180 degrees Celsius (356 Fahrenheit). While you're waiting for the oil to heat, leave your cannoli out to rest as the open air helps dry them a little into their shape.
When oil is the right temperature, carefully drop three cannoli at a time and try to turn them a little with tongs after 30 seconds to brown all sides evenly. These cook quite fast so you might find them ready after just 1 minute. With all the bubbles it's difficult to see if they're golden or burnt! But try to leave them to really crisp up – we want that magical crunch when you bite into a cannolo. Leave cooked cannoli on absorbent paper to cool a little before carefully sliding the moulds out.
Only when you or your loved ones are ready to eat should you fill the cannoli. They are best eaten when freshly piped before the shell absorbs all the moisture of the ricotta. Get a piping bag or a plastic bag with a little hole snipped in the corner, and gently fill your cannoli with the ricotta filling. Sprinkle pistachios (or chocolate chips) on the ends and top with sifted icing sugar. Enjoy with a strong dark espresso and some Sicilian folk music!!!