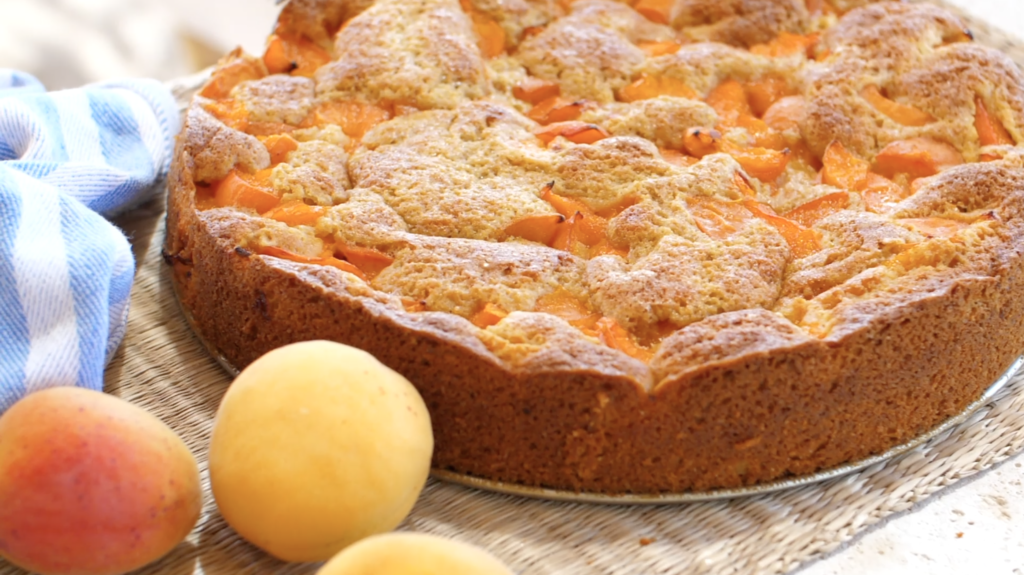 INGREDIENTS:
500g apricots (or stone fruit) weighed once pitted
250g brown sugar
2 eggs
100ml olive oil 
1 teaspoon vanilla bean paste
1 teaspoon salt
1/2 teaspoon cinnamon
150g natural sugar-free yoghurt
250 grams flour
15g baking powder
METHOD:
Preheat oven to 180 degrees C (356F) and grease and line a 26cm springform pan with baking paper on the base. 
Chop apricots roughly.
Whisk sugar and eggs.
Add olive oil, vanilla bean paste, salt, cinnamon and yoghurt and mix well.
Sift in flour and baking powder.
Mix until only just combined.
Pour batter into cake pan and arrange fruit evenly on top.
Cook for 30-40 minutes or until top is just golden. Serve with vanilla gelato or a dollop of yoghurt.